I have two Xena graphic novels and a Entertainment Weekly magazine featuring Spiderman 3 for sale on Ebay.
Check them out!
Please!
(Delete if not allowed, mods...)
And now for your daily Raimi...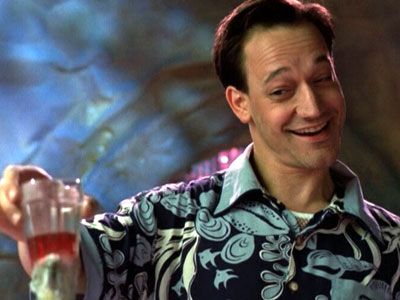 This may be relevant to your interested, community go-ers...


I chuckled at him trying (and failing miserably) to keep a straight face throughout the interview, :-D Many thanks to bhdaviesuk of the Xena Online Community for the alert. Note: there is a spoiler about 1 minute into the interview about his role in the movie "Angel of Death."

x-posted to ted_raimi
Current Mood:

amused
OMG! An actual update!
Current Mood:

busy
Current Mood:

busy
Ugh, come out already, movie!!
Current Mood:

complacent
Current Mood:

giggly




Enjoy!

(x-posted from ted_raimi & gjrs)
... and enjoying a martini at the same time...
Current Mood:

cheerful
30 Days of Night
last night in Los Angeles. Here's some shots that were on Wireimage... Sorry about the small size!
X-posted to
ted_raimi
ETA: Better, full-size shots from the
IESB website
.
Ted (with his lovely lady Suzanne Keilley) and Sam attended the premiere of

I watched, for the first time the other night, "Man With the Screaming Brain." Being a Bruce Campbell fan, it was a must see. But to my joy, there was Ted! And he was so funny!

"Fo shizzle, my nizzle," with a Bulgarian accent. HEEEE!!!


Current Location:

The Lab

Current Mood:

chipper

Current Music:

Evil Dead the Musical - WTF Was That